commercial-grade stainless steel frame and hardware offer durability and style…all-in-one.
nano coated tempered glass provides a safe and secure shower enclosure coupled with easy cleanability.

Featuring TRAMtec™ structural gliding technology to function smoothly and quietly. 
Robust frame provides functionality and style for everyday use.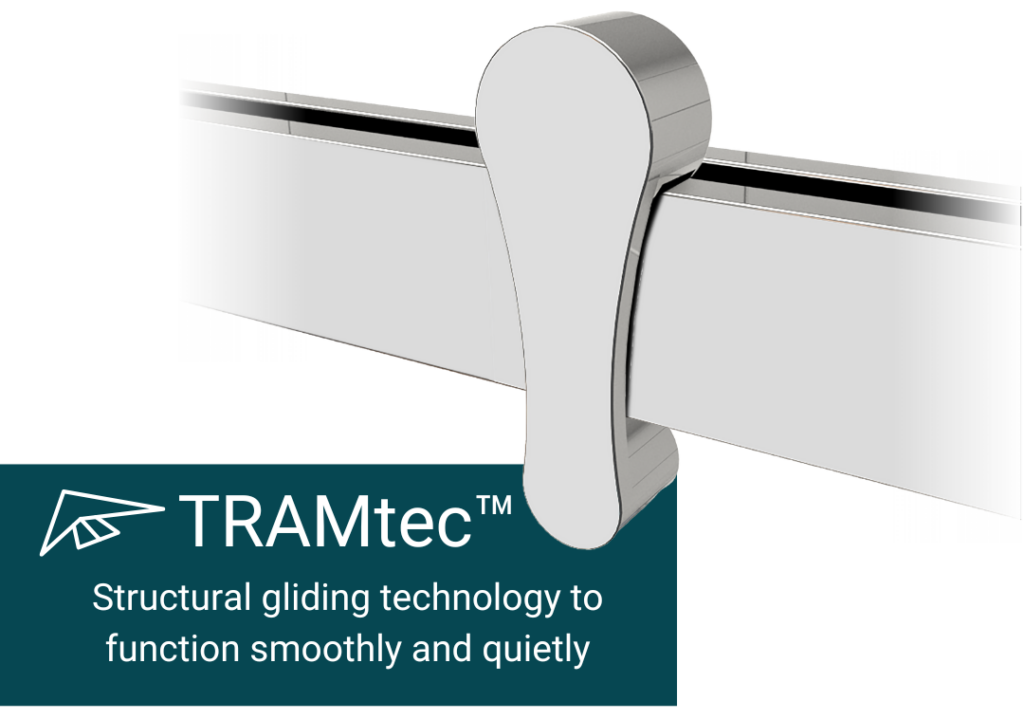 Featuring glass that extends above the header with minimal gliding hardware visible.
Low-profile frame offers a more minimal look and feel.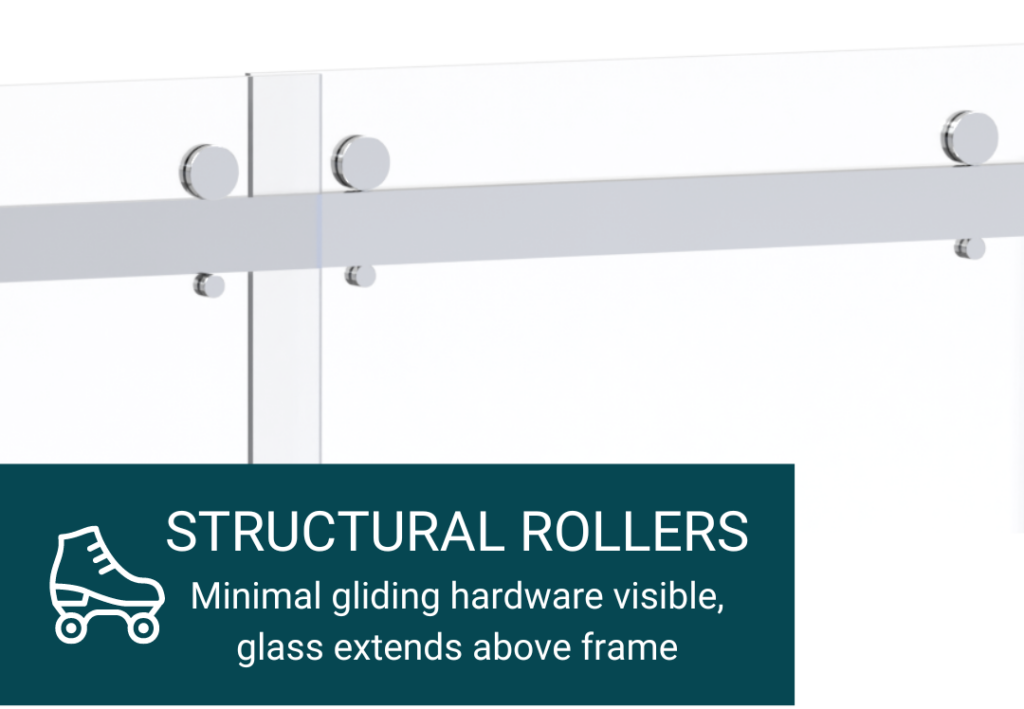 Repels water spots and stays like new

easy clean and maintenance-free

nano coating resists fingerprints and residue
reduces liability keeps guests safe